Myanmar Zatlangbu Palai Hna Le US Ramleng Vuanci An I Tong. Myanmar ram buainak kong he pehtlai in Myanmar zatlangbu palai hna le US ramleng vuanci Antony Blinken cu tonnak an ngei tiah July 8, tuni ah US ramleng vuanci zung i chimnak nawlngeitu Ned Price nih cathanh a chuah. Tonnak ah cun Blinken nih Myanmar mipi hna nih a dik a hmaanmi democracy an hmuh than khawhnak dingah an i zuammi cungah kan dirpi hna i US Cozah nih a si khawh chungin kan bawmh hna lai tiah a chim.
Myanmar zatlangbu hna hi zeibantuk dah an si ti bel cu Ned Price nih a thanh chih lo.Kan theih cio bantukin US cu ralhrang nih nawlngeihnak an lakmi kongah a thin a hung ngaimi a si. Ralhrang bawi hna, an nupi le an fale siseh, anmah he aa pehtlaimi company zeimawt zong dantat phihkharnak a tuah cang hna. US nih biatak tein sipuaizi lei phihkharnak a tuah cangmi ram cu an thangcho kho taktak lo. TCP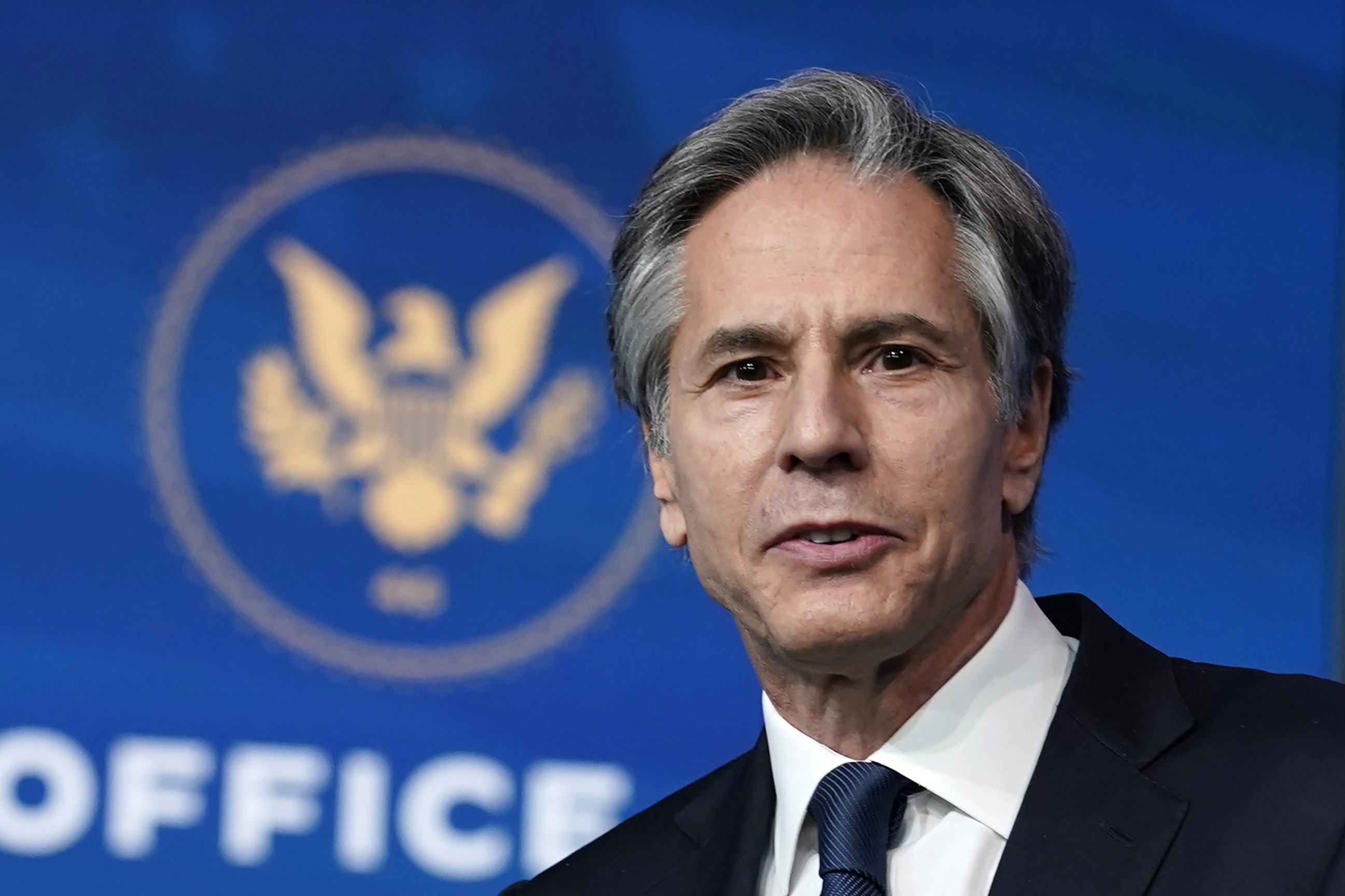 Atlamtling Taktak :Rawlkap Uknak Kutchung in Zalonnak Hmuh duhah Ramtang i Hriamtlai pawl Traninng an Kainak Myanmar Tlangcung Camp kong. Camp Victoria, Myanmar (CNN) An aw thereng chuak in zalonak hla cu an sati hna, training a lutka mi hna thokin an bawi le tiangin an ralkap kedan cu an khawn hna i an i cer hna. Myanmar democracy a chiatchuahtu ralkap uknak kutchung in zalonak hmuh duhnak lungthin nih mio hna lungkhat thinkhat in a pumh khawh cang hna, ti cu an miau zoh ah theih khawh a si.
An ton hnga harsatnak zong nih curdup in a chia kho ti hna lo, ti cu a fiang ngaingai. CNF nih caan saupi chung an rak i ngeih cangmi, Myanmar in nitlak lei ah a ummi Camp Victoria ah cun minung cu a bur bakin an i bur. Covid a um caah training tuah hi an caah thil harsa ngai cu a si.Tlangcung khua lamnai in minung tampi an ra. Duhlonak langhternak le ralkap buaibainak le hramnak a tamnak hmun rawn lei zongin pacan cuh in a hung kai mi zong an um len. Raltuk thiam an duh ve caah a si.
February lio i uknak a latu ralkap ralchanh in dohlonak kan langhter. Ralkap lei nih faaktuk in an kan zuanhnawh caah, hriam kan theih ve nak hi a si, tiah mino pawl nih an chim.Teinak hlasak hi cu cikkhat ca lawng a si. Kan doh dingmi ral hi caan sau a rau dingmi a si, tiah hruaitu pawl nih an chim. A tutiang ko rih ah cun guerrilla raldohnak phung hmangin kan cawl cang ko nain, tlawmpal ah cun rampumpi cuul in civil war muisam ah ai thleng chom lai, tiah CNF vice chairman Suikhar nih CNN ah chim.
Myanmar ah hin ahodeuh nih ral a tei, ti awk um theng lo in rampi hi a buai te lai i, ai rawk ngaingai te kho mi a si, tiah ruahnak pakhat a um. Mipi nih ramtang hriamtlai pawl dirkamh lo dingin ralkap lei nih strategy (phung) an sermi kongah Internaitonal Crisis Group (ICG) nih sual an phawt ngaingai hna. Mipi kongkau i expert pawl nih chimchungnak an tuahmi zong hi thinphang ngai a si fawn rih. Ram chung economic a tla chom ding a si, sihfahnak a karh ngaingai te lai, eidin chambau in an um te la i, cu te cu ralkap nih maak laknak ah an hman te lai. Cucu cuhlan kum sawm tampi chungah ralkap nih an hman tawnmi an tactics a si zungal.
Camp Victoria ah training a kai ve mi CDF pawl le ka cawlcanghnak hna hi NUG ni a kutritmi kan si, tiah Suikhar nih a chim. Temtawn a tongmi hi cozah, NUG, hi ralkap ralchanhtu phu vialte buaktlakin a tawlreltu a si i, Myanmar ram chung i a tharin ai semmi zei hriamtlai phu hmanh hi command, asiloah control cu a tuah kho hna lo. Ramtang training camp ai limmi pawl hi zalonnak ca i raltu dingin chunmang an ngeihmi santlailo ah ai chuah kho mi thil a si. Hriamtlai mino pakhat hi journalist tuan bal a si, University of Yangon ai lim hnu ah guerrilla raltuk phung hmangin minung 10 command a petu a si.
A kong theih hi thinphang a si. Minung 10 te cu command ka pek ve ko hna e. A tu cu 7 lawng kan tang. Ralkap dohnak ah hman awkah, tiin kanmah tein kan i sermi bomb an put lio ah 3 cu an thi. An kut a choi dih hna i, an 3 tein a hmun ah an thi colh, tiah an hruaitu nih a chim.Cu ti hliam an tuar hnu cun CDF an umnak Camp Victoria lei ah kir than dingin cunglei nih an cah. Ni tlawmpal a rauh cun anih cun uniform nakmi ai hruk i, felfaideuh in training a kai chap. A tu ah cun ruahchannak mit si lo in, i biataknak mit a au kho cang. I tluk hi tei a si lo.
Asinain ralkap nih cun thaloin kahdohnak an tuah ko rih. Phihkharnak 4 (rawl, phaisa bomhnak, ralkap thar kawlhawlnak, le hngiathlai ria), timi phung cu an i hman than i, mipi pawl cu heh tiah deiret a chanh hna. Minung an chahnak khua le ram kah i, tirawl an chiahmi firpiak le relief fund pawl khampiak lawng an rian. Cucu International Humanitarian Law a buar a si, tiah ICG nih a chim. Hi ralkap strategy hi Camp Victoria pawngkam ah hin tu le tu an hman, khuate minung pawl cu refugee camp lei ah heh tiah an zaam, asinain Tio Tiva tan in Indian ram lei hna ah an zaam.
Refugees a tamdeuh hi cu nunau le hngakchia le tar an si hna. An khua cio an chuahtak hna.Myanmar ralkap hi an sualtuk, an buarthautuk caah ka tih ngaingai hna. A liamcia kum 20 ah khan ralkap nih kan inn ah ka fapa an hrem bal. A lut ah an tuk. A lu cu thi nih a kholh. Hi ruang ah hin ralkap ka tih hna nak hi a si, tiah plastic muka an cihmi bukte tangah ai dormi Pi Tial Zong nih a chim. Refugee hi zeitiang dah na si te lai? tiin CNN nih Chanlal cu an hal. Pi Tial i a bukte innpa a si. "Ralkap nih an kan uk chung paoh cu" tiin a leh hna.
Camp Victoria a ralchanh ah khin tupi ngan ngaimi a um. Kalnak dingah nawncet in a khatmi lampi te lawng a um. Khuami hna hi tamdeuh u cu ramvai an si hna i, ral pawl pel le doh a thiam ngaimi an si hna. An ti le tlang, khuaram kong a thei taktakmi an si fawn hna. Chin State pumpi ah khuakip ah agents an i chiah hna i, ralkap pawl cawlcangh ning vialte Live bak in Camp lei ah thawng an thanh peng fawn hna.Asinain, ralkap a dotu pawl an nun khawhnak dingah cun cu vanthatnak tete lawng cu a za hrimhrim lo. I tluk cu tei a si lo.
Ramtang ah cun Guerrila raltuk ning hi cu hman awk that dawh a si lo. Chin nih an ukmi khuaram i luh lek chuh lek, tuah hi a fawi lo mi thil a si. Lam cet ah ni khat chung Tulukser motorbike bakin thilrit phurh hau hna a si. 125cc tha ai ngeihmi motorcycle cu chanthar nih an i hman ngaimi an rangtum bantuk a si cang i, lamhlat pi ah CDF nih camp an sernak lei ah an ralkap, hriamnaam le tirawl chektu ah an hman. CNN a vung phaaknak camps cu tupi ah a si i, i hlatnak khur tete le mino pawl ihzauh nak thlam tete an um.
Cuka te cu an caah cun an inn bantuk a si cang lai i, thlapa thla tampi raltuknak hmunhrampi ah an hman te ko lai. John Ling cu University of Yangon kai a ngol i, CDF ah a lut. Mino 150 caah Admin rian an khinh. Kum 22 hrawnghrang lawng a si rih caah ramdang guerrilla muisam cu ken khawh dawhdang a si rih lo. "Thih na tih lo maw?" tiin CNN nih a hal i, "Ka tih lo, zeicahtiah ka ram caah ka dir caah a si" tiin a leh. Cun ka nu le zong an lungre a thei lo, a tu bantuk i ram ca i ka dirmi ruangah an ka uang lehlam, tiah a chim.
Cu bia cu biaroling a si ko nain, cu zong cu fehter awk a thalo mi thil a si ko rih.Hriamnaam an chiahnak inn hi thingnge in sakmi, muka an khuhmi thlaamte a si. Vate kahnak shotguns zun kuahra cu an tun hna. An tuang laifangah thing an muat i, chum a zaammi cu a tianter. Cirih a kai lai, ti phan ah a si. Hi kan ralkap pawl an kutah a rauhhlan hrimhrim ah AK-47 hei ti bantuk automatic meithal thatha a phan chom hrimhrim lai, tiah Suikhar cu a lung thawng ngai ko.
Meithal a zuarmi international minung an tampi ko… hriamnaam cu khoika paoh ah na laak khawh ko, tiin Suikhar nih a ti. Asinain, zeitindah cu hriamnaam man cu tuaktaan a si lai, timi belte cu theihfain awk a har ko. Mipi nih phaisa an thawh, funds an raise. Cucaah phaisa kong hi cu thil buai ah ka chia lem lo, tiin a leh hna.Ram chung hriamtlai phu tampi hna cu an i tinhmi kalpi khawhnak dingah kum sawm tampi chung bing zuar hei ti bantukin hmawngkhu chawleh in a tangmi lawngte an si.
Khua chungmi an i rinh a sau deuhdeuh le, mipi an khing a rit deuhdeuh ve lai, hriamthlai nih ngunkhuai an kholh hna lai, asiloah kan in kilven hna man, an ti te lai.CNF hi tlangcungmi hriamtlaiphu 16 lakah pakhat kan si ve i, lungthin khat ngeiin ai khatmi kan ral hi kan doti hna lai, tiah ruahchannak ka ngei, hi tlangcung hriamtlaiphu vialte hi democracy le federalism duh ah a cawlcangmi kan si, tiah CNF lei nih a chim.
Hi lungput kongah mino pawl an lung ai purup cio hna i, cu democratic lungput ruangah cun a tu bantukin ramtang ah hriamnaam tlaiin mino tampi an kal hi a si.Asinain, caansau a rau dingmi hi raltuknak i a sungh le a awnnak kong cu mino mi hna liang cungah si lo in, ramtang ah raltuk a cawnmi le an officers pawl hna liang cung tu ah ai hngat deuhmi a si.Tutan ralpi khulrangbik in a doh khawhnak lam cu anmah ralkap mino pawl cungah ai hngat. An bawi le an thatlonak le sualnak hi vun dironh hna sehlaw, cu vial cu a si. Hi kong hi Chin hruaitu nih cun a fiangtuk. Hi kongah rian kan tuah cuahmah ko" tiin Suikhar nih a chim. Credit: Chelsea Bawi.